Meta Announces Tools to Help Businesses with First AI-Powered Holiday Season
Meta (the company formerly known as Facebook) recently noted that this will be the first artificial intelligence-powered holiday season. The AI technology has been used to create and improve tools for marketers, businesses, and the advertising industry in particular, so Meta announced a couple of new tools in this spirit.
First, Meta introduced budget scheduling for ad campaigns to help advertisers better optimize budgets for times when they anticipate higher sales, peak traffic periods, or other promotional time periods. The tool enables advertisers to increase their daily budget to get the most out of the promotional efforts. In the past, advertisers would need to manually adjust budgets. Now, after the promotional period, the budget will automatically revert back to the initially set daily budget without the advertiser having to take any additional steps. The tool can be used for both manual campaigns and automated campaigns, such as Advantage+ shopping campaigns.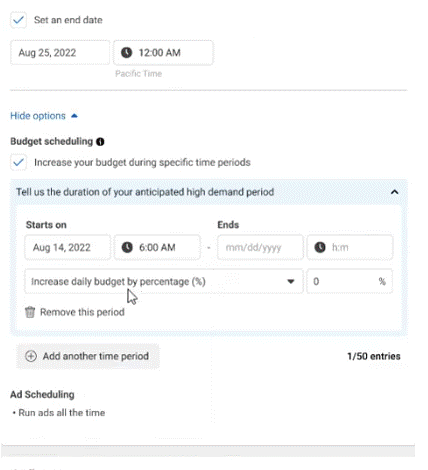 Meta said it is testing the ability for advertisers to share how they value specific audiences, and allow them to increase a bid when targeting audiences within Advantage+ shopping campaigns.
The company also announced that its promotional ads product will be available to more advertisers for the holiday season. These ads are designed to help businesses connect people with their best offers, making it easier to find and apply promo codes. Meta points out that this will lead to better conversion and will encourage purchases after discovery of products and brands.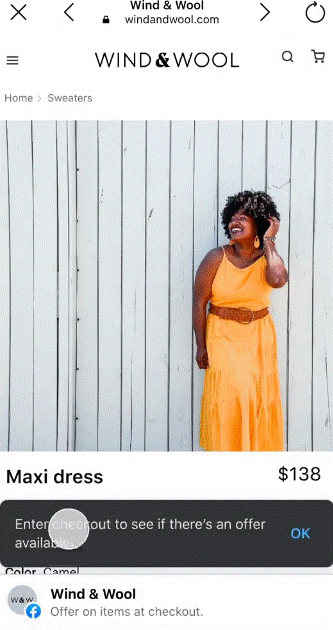 Meta is also giving more advertisers access to its Reminder ads, which are for building awareness, anticipation, and consideration for brand events. Advertisers can use these for seasonal sales or new product drops, for example. Consumers can opt into reminders and receive notifications from an Instagram post: one day before; 15 minutes before; and at the time of the event. Advertisers can now create these ads by uploading creative in Ads Manager. Stories can also be used as a placement option, increasing the number of opportunities where users can discover the ads.
Finally, the company announced it is testing ways to make it easier for more businesses to set up a Facebook or Instagram Shop and use Shops ads, which let consumers make purchases directly within the Facebook or Instagram apps after seeing an ad. The testing includes new integrations with Adobe Commerce, Magento Open Source and Salesforce Commerce Cloud.
In addition to the announcements of these new tools, Meta recently shared some tips and resources for businesses for the "first AI-powered holiday season." This includes a holiday marketing guide for SMBs.
Of course, Meta is not the only company who is helping businesses take advantage of AI this holiday season. Google and others have also made announcements. Businesses should research the latest tools and technologies to make the most out of their holiday marketing efforts.
https://www.facebook.com/business/news/preparing-for-the-first-ai-powered-holiday
https://www.facebook.com/business/m/holiday-marketing-guide
Read other business articles
More from the Business Resource Center