Instagram New Features Make It Easier for Businesses to Make Their Products Shoppable
Instagram has come a long way from its humble photo filtering origins. Ever since being purchased by Facebook a decade ago, it has gained a plethora of users and features, including many specifically aimed at business/consumer interactions.
For the first time, Instagram has created a direct transaction between a small business's ecommerce brand and consumers. On April 25, Instagram announced a new way for businesses to make their products more shoppable on the platform by expanding the ability to add product tags in Feed posts to all users in the United States. The addition makes it much easier for someone to buy small business' products without even leaving the Instagram app.
"Making your business' products on Instagram shoppable is getting even easier—not just for your team creating content, but also for your customers, who are your brand's biggest advocates," the company says.
Businesses were already able to share products on Instagram, but now everyone with a qualified public Instagram account is able to enable product tagging in their posts. This means, as Instagram says, anyone can support a small business they love and help their friends and family discover new products. And that's great for the businesses selling them.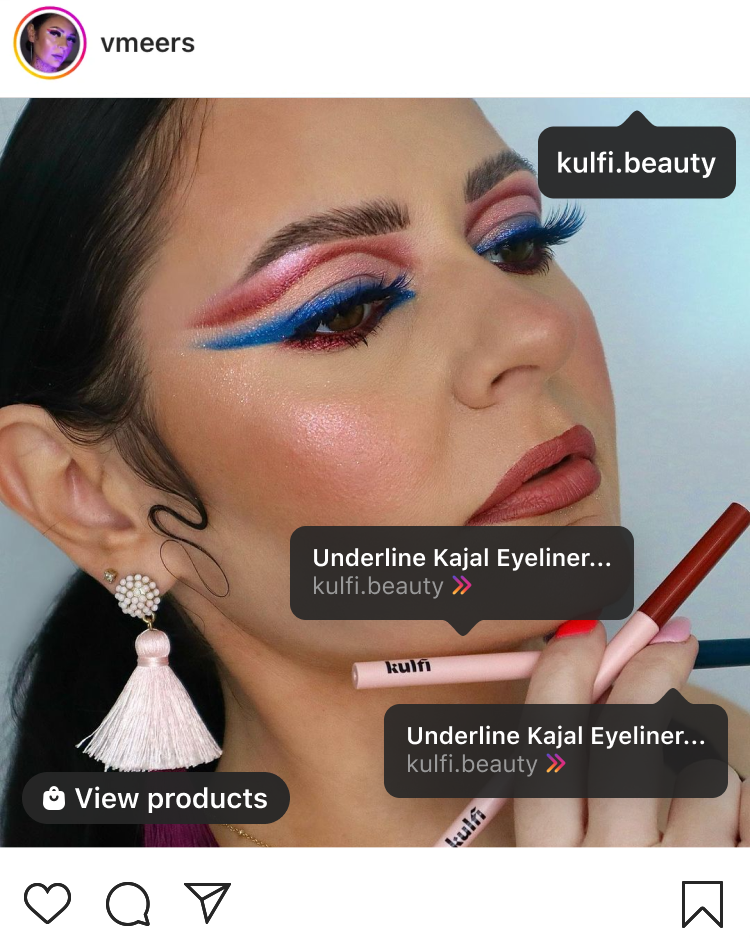 Image via Instagram Business Blog
Business accounts in the United States will have product tagging for everyone enabled by default, though if you wish to opt out for some reason, you can do so in your account settings. You'll also be able to see where your products have been tagged.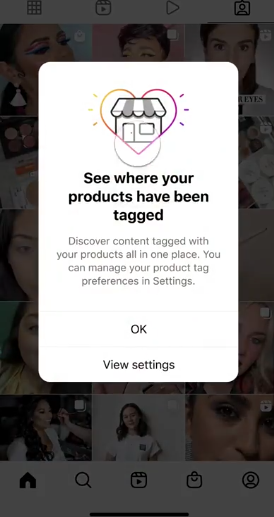 Instagram describes the feature as "a great opportunity to empower your community to share their favorite products from your brand and help reach potential new customers."
To use the feature, customers can tag a brand and specify a product when they create a feed post. When someone else taps on the product tag as they're scrolling through their feed, they'll be able to get detailed information about your product. They can either click through to the product detail page on your own website or a product detail page on Instagram itself. Either destination will allow people to buy the product. With the latter option, they'll be able to do so without leaving the app, creating even less friction.
The user who shares the post needs to create a Feed post by clicking the + icon in the corner of their home feed, tap "post" to create the post, and upload a photo. Then, they can tap "Tag people," "Add tag," and search/tag the brand that created the product. This way, if they want to show your product some love, they can help you sell more.
With Instagram being a leading visual social media channel, this is a great way for your product to generate some visually appealing word of mouth. In some ways, it's what using social media for business is all about.
Of course, the company isn't stopping here. Expend additional shopping-oriented features in the future. They've already said they are working on ways for customers to add product tagging in the Instagram Stories feature, which should give them even more prominence.
Read other business articles
More from the Business Resource Center