Instagram Introduces New Ad Products for Businesses
Instagram recently announced a couple of new ad products, which it says will give businesses more ways to get discovered and form "meaningful connections." The two new products are Reminder Ads and ads in search results.
"We recently partnered with brands such as Starz to test a new ad format that makes it easier for businesses to announce, remind and notify people of future events or launches that they might be interested in," the company said in a blog post regarding Reminder Ads.
While they have tested the product with large brands, the format is available to all advertisers as an option in the feed. The company says these ads will help advertisers build awareness, anticipation, and consideration for upcoming moments.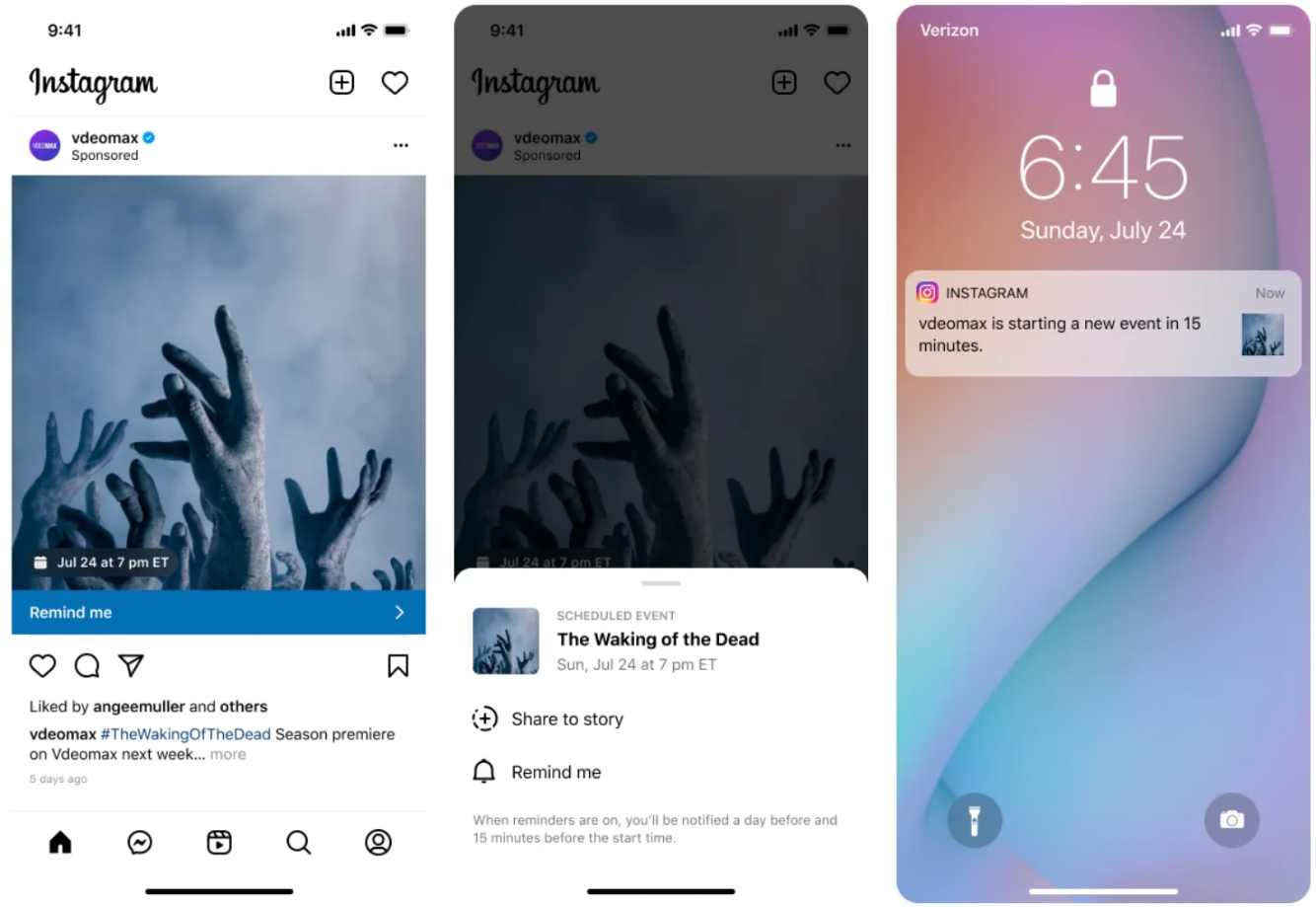 Instagram users can opt into reminders and get three notifications from Instagram. These would occur a day before, fifteen minutes before, and at the time of the event.
Users who see the Reminder Ad post will be able to tap the bell icon in the bottom left corner to opt in. Reminders can be added to branded content posts or posts with product tags. Posts with reminders can also be shared to the Stories feature.
Instagram said Reminder Ads were rolling out as of late March.
The second new ad product, which has not yet rolled out, is 'ads in search results,' and is still in the testing phase. The company said the aim of these ads is to reach people actively searching for businesses, products, and content. These ads will show up in the feed that people can scroll when they tap into a post from search results. While not available just yet, the plan is for these to be launched globally within the coming months.
The latest reported stats indicate that Instagram has more than 2 billion monthly users globally. The more ways the company gives to businesses to market their products on its platform, the more potential businesses have to reach a significant number of customers.
The ads might be just what Instagram parent company, Meta, needs now, however, after a year that saw the company's ad revenue shrink for the first time.
This is the most significant ad news to come from Instagram since last fall, when they announced new ads surfaces and tools to help businesses reach more customers. That announcement included music optimization for Reels ads, ads in the Explore home and profile feeds, AI-powered multi-advertiser ads, and AR (augmented reality) ads.
Read other business articles
More from the Business Resource Center