Meta Launches Boost Small Business Studios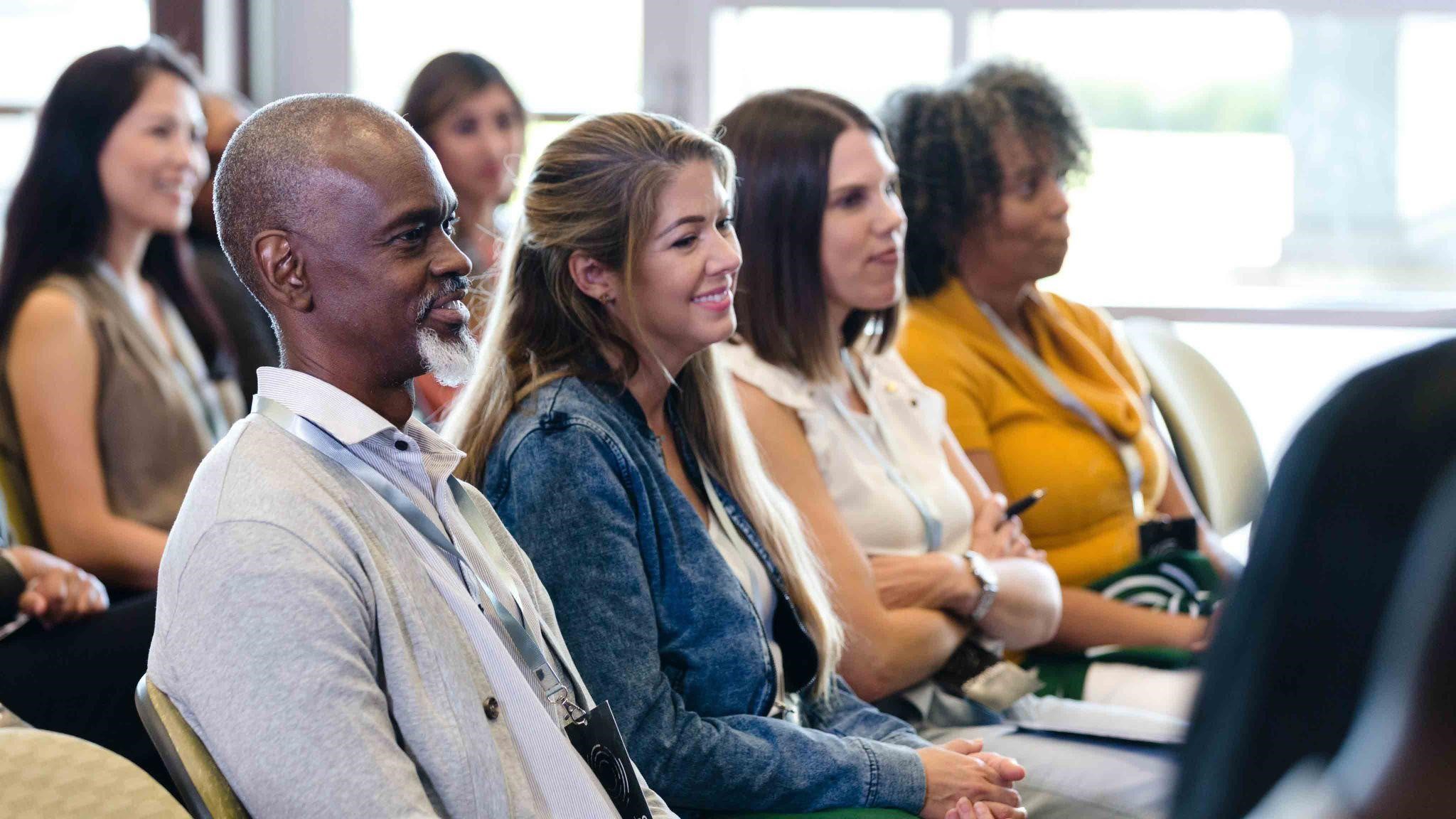 Image via Meta
Facebook parent company Meta recently announced the launch of Meta Boost Small Business Studios, a small business initiative consisting of both virtual and in-person training sessions and an online hub containing resources to help inspire businesses.
"Recently, Meta hosted the Good Ideas Exchange, where executives from Meta and partners, including Adobe and Vimeo, came together with small businesses to pinpoint the top obstacles small businesses are facing," the company explained in a post on the Meta business blog. "That's where we discovered that content creation and creative strategy are among the top pain points for entrepreneurs when growing their businesses. Knowing this, Meta Boost Small Business Studios was born to help small businesses build creative digital marketing skills."
Included within the hub are a "Build Your Brand" workshop, a course called Reels School, a photography workshop, and one-on-one virtual support sessions.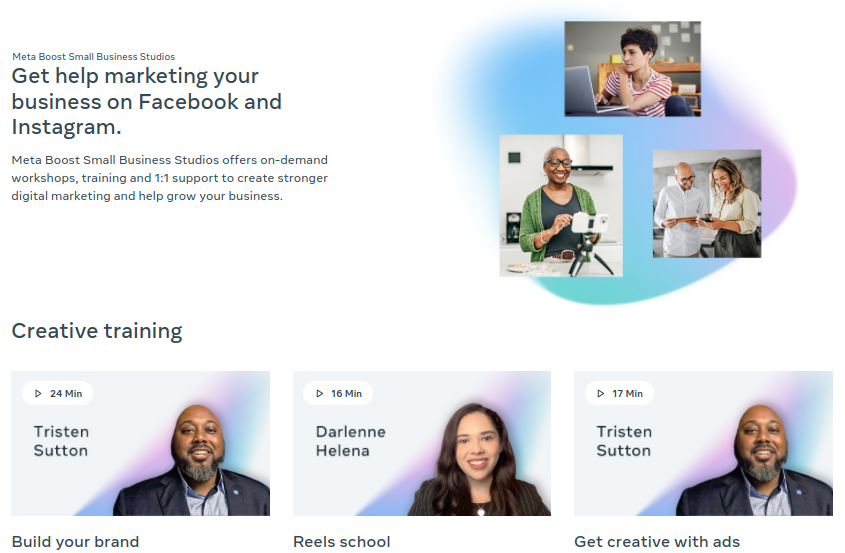 Image via Meta
The Build Your Brand workshop aims to provide small businesses with creative inspiration and branding guidance on how to use Meta' s Facebook and Instagram platforms. According to Meta, the workshop "champions a customer mindset and dives in on business branding, how to build copy and creative when creating a post, and then deciding what to post."
The Reels School course is for helping businesses simplify the creation of Reels while expanding their audience and helping them reach specific business goals. Reels, launched globally earlier this year, are short-form videos that can consist of audio, music, and effects. The feature is largely seen as Meta' s answer to the increasingly popular TikTok, which many businesses are also working into their social media marketing efforts.
The photography virtual workshop is to help businesses feel more comfortable with building photo-centric creative, and utilizes experts to teach business owners how to improve their photography skills and create great images that look good on mobile devices.
Through the one-on-one virtual support sessions, Meta will provide live customer support from "Meta Experts." Small businesses can sign up for 30-minute sessions to troubleshoot specific technical issues, discuss digital marketing strategies, or collaborate on creative best practices and future steps.
In addition to the online resources, Meta is currently touring with live, in-person events that are also geared toward helping small businesses. In August and September, the company has held events in Detroit, Columbus, Kansas City, and Austin, and will host one in San Diego in October. While further events have not yet been announced, the company will likely continue this initiative with additional cities in the future.
In other recent Meta news for businesses, the company now has new B2B targeting segments that help businesses reach key decision makers in their marketing efforts. New targeting options include IT Decision Makers, Business Decision-maker Titles and Interests, Business Decision-makers, and New Active Business. These should be quite attractive to businesses looking to push through the consumer crowd and reach their true targets within other businesses.
Read other business articles
More from the Business Resource Center