Yelp Highlights Updates to Yelp for Business
Yelp recently highlighted some updates it has made for businesses, which provide new features and enhancements that can help businesses better serve customers.
First, a new Request a Call feature enables Yelp users to request a phone call from a service business on Yelp, making it easier to get a quote or discuss a project. The company says its own internal research found that 40 percent of consumer calls to service businesses are under 30 seconds long. The implication, as Yelp describes it, is that calls weren't answered or they didn't result in a meaningful conversation.
With the Request a Call feature, a consumer can request a call at a specific time, and a business can be ready to make that call and potentially land a customer.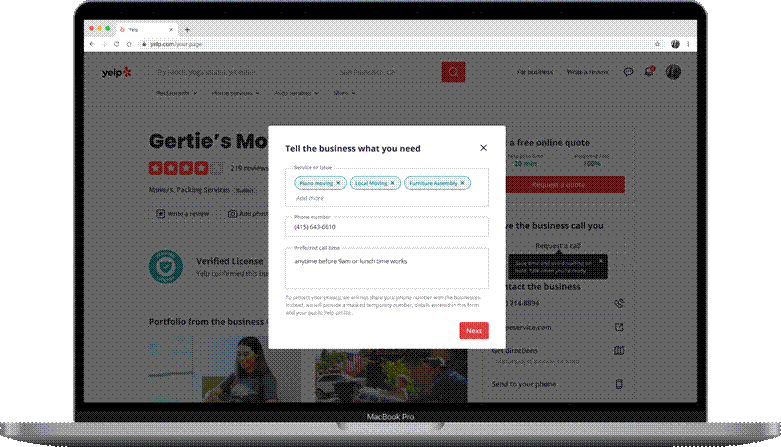 Image via Yelp
Yelp has also added contactless payment options, including Apple Pay, to the options that businesses can display on their Yelp page. With contactless options becoming increasingly popular, this is a great way to let potential customers know that they can use them. Yelp recommends taking it a step further and displaying signage at your brick-and-mortar store that also lets customers know.
Yelp Connect is a feature that lets businesses post updates to their pages to keep customers in the loop about what's going on with their business. With a new update to Connect, businesses can schedule such posts for specific times and also choose when to stop displaying them.
"This allows you to plan your messaging well in advance so you're not scrambling to pull it together right before it's time to share your news," Yelp's Amanda Retzer explained in a blog post. "You can schedule an unlimited number of Connect posts at any given time—allowing you to plan out your content calendar on Yelp. Maybe you want to announce a new cocktail next week, or you'll be offering a special landscaping service next month. You can create the content when you have time, set a date, and the Connect post will launch when you're ready to start promoting your message."
Yelp also added the ability to include specific eco-friendly attributes to business pages so environmentally conscious consumers can see how your business caters to certain preferences. Options include: EV charging stations available; plastic-free packaging; provides reusable tableware; bring your own container allowed; and compostable containers available.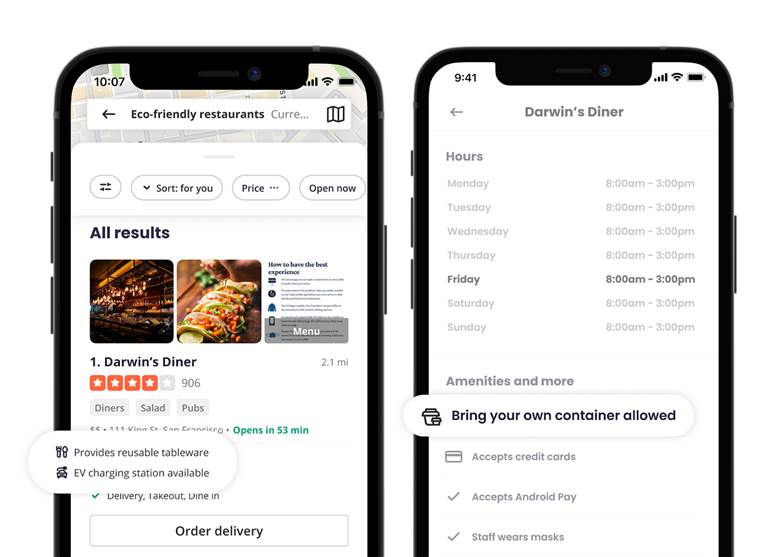 Image via Yelp
Business account pages have gotten a refresh with pages for Reviews, Operating Hours, and Amenities getting improvements aimed at helping business owners and managers more easily update and manage important information for their Yelp pages.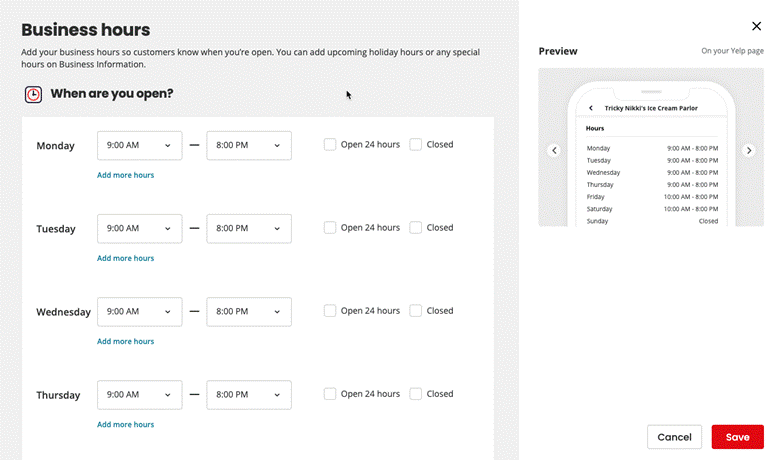 Image via Yelp
Finally, Yelp offers a new floor plan editor feature for restaurants so they can plan for future floor layout changes. For example, if they need to block off certain tables or cater to a large party reservation, they can use the new feature to plan accordingly.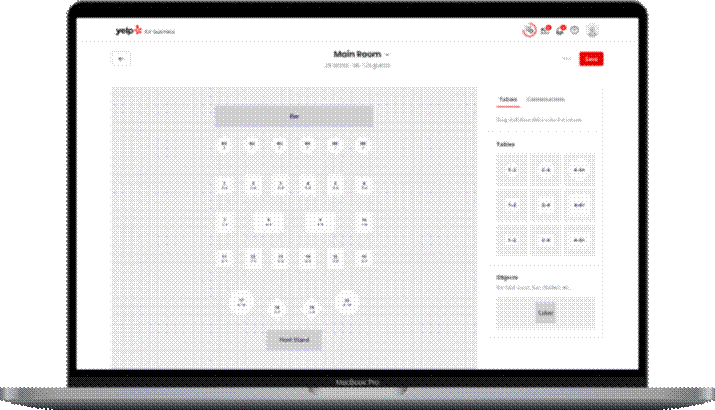 Image via Yelp
There's no question that Yelp has a major influence on many consumer decisions on a daily basis. With these new updates, businesses can better take advantage of Yelp's influence and provide better customer experiences.
---
https://blog.yelp.com/businesses/new-yelp-business-features-june-2022/
Read other business articles
More from the Business Resource Center